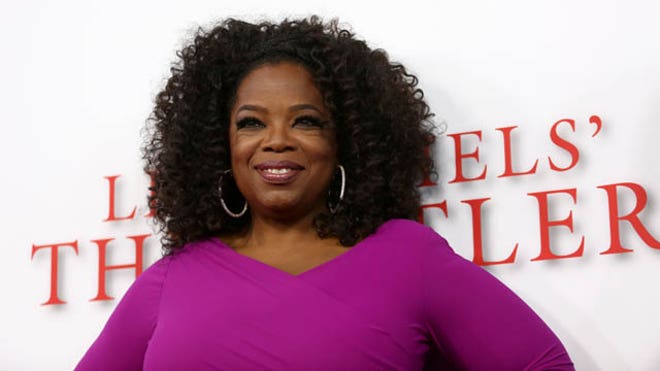 The Oprah is caught lying and then issues an apology.
If you are a celebrity, and you go to the media with an issue such as this, why wouldn't you expect a "media frenzy." And if you are a celebrity, isn't the name of the game — publicity, good or bad.
Celebrities need notoriety, they thrive on it. Media attention is the life's blood of the celebrity. But did Oprah need to go this far? Did she really need to do this? This flap only made her look foolish. And her apology after the fact only makes her look clueless. There is absolutely no way she did not know that there would be a media firestorm over her claim that she was mistreated by a Swiss store clerk because of her race.
In an interview with Larry King, Oprah said that, "I wanted to create a 'Pretty Woman' moment and go and come back and buy everything and say 'big mistake,' but then I thought she would get a commission, so I said let's not do that," referring to the 1990 movie starring Julia Roberts. This is the kind of statement that a feather headed day-dreaming  juvenile would make, not a 59 year old mega superstar. Play acting is one thing, trying to ruin someone's life in the course of you pursuing a fantasy is another.
♦ ♦ ♦ ♦
Fox News is reporting that Oprah Winfrey says she's "sorry" a media frenzy emerged after saying she experienced racism during a trip to Switzerland.
"I think that incident in Switzerland was just an incident in Switzerland. I'm really sorry that it got blown up. I purposefully did not mention the name of the store. I'm sorry that I said it was Switzerland," Winfrey said
"I was just referencing it as an example of being in a place where people don't expect that you would be able to be there," she continued.
In recent interview with "Entertainment Tonight," Winfrey recalled a clerk at an upscale Zurich boutique refusing to show her a handbag. Winfrey said she was told she could not afford the $38,000 purse.
"I'm in a store and the person doesn't obviously know that I carry the black card and so they make an assessment based upon the way I look and who I am," said Winfrey, who earned $77 million in the year ending in June, according to Forbes magazine.
Read more: http://www.foxnews.com/entertainment/2013/08/13/oprah-winfrey-says-sorry-over-switzerland-racism-flap/#ixzz2bsEJjvRg
 ♦ ♦ ♦ ♦
The Swiss shop clerk at the center of this firestorm says that Oprah is not speaking the truth about the events as they happened. And she says she does not understand why Oprah wants to "cannibalized her" with charges of racism. She went on to explain her side of the incident.
"I explained to her the bags come in different sizes and materials, like I always do," she said. "She looked at a frame behind me. Far above there was the 35,000 Swiss franc crocodile leather bag. I simply told her it was like the one I held in my hand, only much more expensive, and that I could show her similar bags."
"It is absolutely not true that I declined to show her the bag on racist grounds…This is not true. This is absurd. I would never say something like that to a customer."
The incident, which Oprah discussed for the first time last Thursday, took place in July, when Oprah was in Zurich to attend Tina Turner's wedding. Oprah visited the Trois Pomme boutique, reportedly to buy a new bag to match her dress for the wedding. Oprah said that when she asked to see a $40,000 bag, the clerk told her, "No, it's too expensive." Excerpt from Gawker – http://gawker.com/swiss-shop-clerk-says-oprah-cannibalized-her-with-rac-1115450235